Dr. Pratibha Shah
---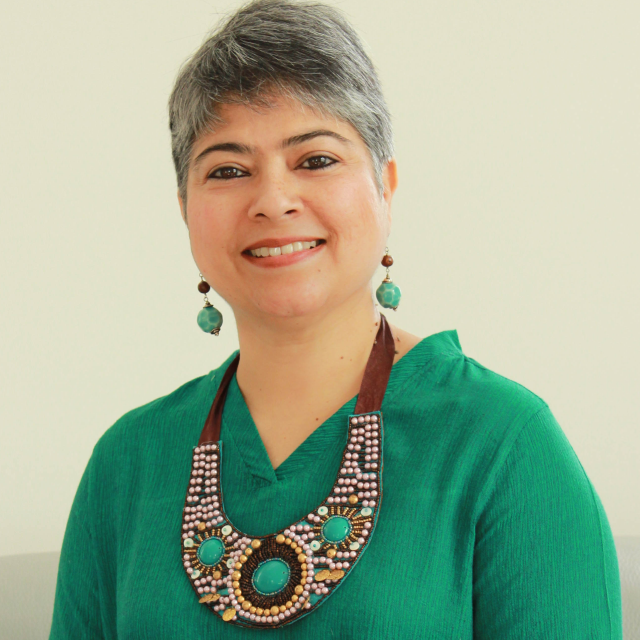 Pratibha Shah, BAMS, MD (Ayurveda), MPH, is one of the leading Ayurveda experts in the USA. Her pioneering initiatives in the field of Ayurveda,have brought her to attention at the White House, the Department of Health and Human Services, as well as the Consulate General of India, NYC. She is a prolific speaker and educator in the community. She has been an invited speaker in many local and International conferences, and has given several Keynote addresses. She has authored several papers and is an editor with the Ayurveda Journal on Health. She is senior faculty and Domain Expert at Kerala Ayurveda Academy, USA. She routinely delivers educational lectures at modern medicine institutes/bodies such as Mass College of Pharmacy and Health Sciences, American Holistic Nurses Association among others.
With close to 30 years of clinical practice, she is one of the few holistic practitioners leading the effort of true integration,focused on client-centric wholesome care.She has been a trailblazer and an eminent Ambassador of Ayurveda in the West, teaching, practicing and promoting Ayurveda, while also working tirelessly on building bridges with main stream medicine practitioners and Institutes. For her work, she was nominated in the Top 20 Women of the Year, for the year 2014. Before moving to US in 2004, she was working as Chief Medical Officer with the Central Government of India, in the ministry of AYUSH.
She is the Founder, President the Wholistic Health Alliance (a 501c3 non-profit), Founder, President of Council for Ayurveda Research (a 501c3 non-profit), and CEO of My Ayurved LLC. She currently practices in the Greater Boston area but has clientele throughout US and outside of US as well. She can be contacted at docpratshah@gmail.com for lectures, classes and workshops.